Jetflow Hydration System
The Jetflow System replaces your old hydration bladder or hydration reservoir with simple and inexpensive options. The manifold is intended to be used with a standard water bottle thread common to Smartwater, Aquafina, Fiji, Pepsi, and Coke style bottles. Generally bottles over .5 liter in volume. The system also includes a 63 mm adapter that will accept Nalgene, Camelback, Lifeline, and a lot of common hard side bottles used in outdoor recreation. Enjoy a lifetime warranty on all parts except the bite valve.
Jetflow products are built in USA with medical grade high density plastics. We have revised over the years and pushed the design in function and convenience. The latest 2018 model with built in Jetflow valve inside the manifold body is our latest creation. We are happy to provide lifetime warranty on all components except bite valves.
Jetflow systems are extremely easy to clean, dishwasher friendly, and adapt to any pack. Outdoor athletes are extreme and we wanted you to be able to get the nutrition and electrolytes needed for peak performance. Gone are the days of only being able to use water in your hydration pack. Mix and drink what you want. Clean and assemble at will.
It started as a simple search, an alternative to hydration reservoirs (bladders) that tasted horribly, collected bacteria, and are expensive to replace. When we didn't find a single adequate product on the market we designed and built our own. The Jetflow Hydration System. It adapts to use hundreds of common bottles, your outdoor gear bottle, or enjoy our oversize Jetflow reservoir with massive ice opening.
The unique selling proposition of Jetflow hydration packs/hydration bladder is the amalgamation of style and purpose which makes it functional and convenient. It is a perfect alternative to other hydration reservoirs which taste horrible, collect bacteria, and are expensive to replace.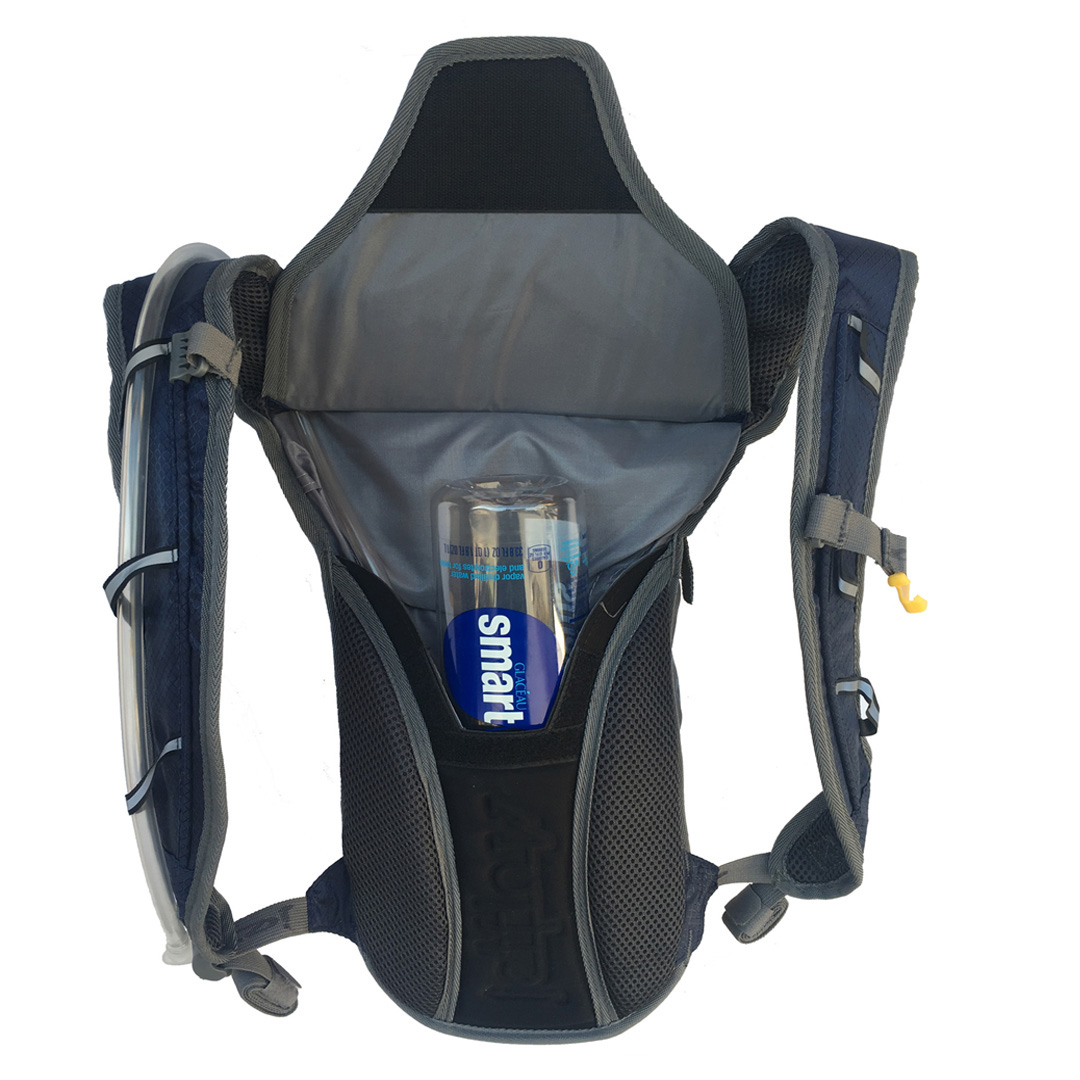 • Uniquely designed for easier carrying and accessibility
• Sturdy, durable, and doesn't get punctured easily
• Easy to maintain and doesn't take much space